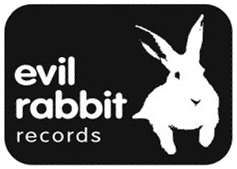 Evil Rabbit Records
Evil Rabbit Records has been founded in 2006 by pianist Albert van Veenendaal and double bass player Meinrad Kneer. An independent label by musicians for musicians as a platform for honest, authentic, contemporary improvisation- and jazz music with an European touch.
Since 2015, Evil Rabbit Records is run by Meinrad Kneer and located in Berlin/ Germany.
The surprising and refreshing layout, by designer Lysander le Coultre (strangelove creatives) and photography by Monique Besten provide both, an artistic line which serves the music as well as it it gives an easily recognizable face to the label.